If you liked this post, say thanks by sharing it.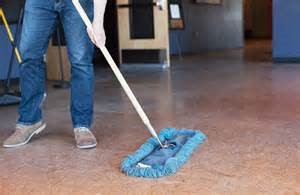 I had some unencumbered time the other day, and I got to thinking. I see people leaving us for Heaven, in my family and in our congregation. I notice that plans and strategies formulated are often difficult to execute with any degree of smoothness. I hear preaching that announces God has desires transcending the doing and the going and the surface-level results in this life. That's when I realize these thoughts are all connected.
I felt a longing well up within me. This desire called itself by name with little hesitation and no sense of bashfulness. "Significance!" it cried out. Questions were asked, and answers were demanded: "Will I be remembered?" "Will I achieve greatness?" "Will my days here matter beyond my own life?"
Many are the moments of "maintenance" in this life. Everything seems to get dirty, from cars, to houses — inside and out — to our own bodies. Everything seems to break down with the ravages of time. Everything seems to need repair. Everything seems to need to be done again … and again. Grocery shopping, laundry, dishes, sleeping, and brushing teeth all require nearly constant attention.
All this time, all this effort doesn't generally propel one forward, but rather it keeps one from sliding backward. An owner of a car will never awake one morning, enter the garage, and find additional features on the car not there the night before, nor will this happen gradually. In fact, in our society, we acknowledge this decline from the start with a premium paid at the outset. We call this the "sticker price," and it is well known that once the car is driven off the dealer's lot it loses value immediately. We are willing to pay to host this little "party" for the fleeting moment when the car is at its best. A very expensive gathering of yourself, maybe one or two others, and the car salesman. Smiles are had, especially by the salesman, papers are signed, currency is exchanged, keys are handed over, and that ends the ritual celebration.
From there the law of entropy (involving increasing disorder) takes over. Everything in our known universe is engaged in decay, or a "winding down" of order, as can be measured in its effectiveness, usefulness, or consistency. This curse upon the natural world is something that must be fought against to stay "even." If you're not engaged in the battle, you're losing the battle. Like attempting to block the flow of a river, it will find a way around and keep on moving, carving another pathway of least resistance. If you do manage to stem the flow, to secure a dam before it, time will wear away at the blockade, causing breeches in the wall, or the long backed-up water will finally surge over the top.
This can all sound a bit depressing. It can definitely seem overwhelming if this is where your focus is fixed. I am propelled by my desire for significance to look and see if significance can be found in the "doings" of this life. I recall the words of the writer of Ecclesiastes, who declared:
All things are wearisome;

Man is not able to tell it.

The eye is not satisfied with seeing,

Nor is the ear filled with hearing.

That which has been is that which will be,

And that which has been done is that which will be done.

So there is nothing new under the sun.

Is there anything of which one might say,

"See this, it is new"?

Already it has existed for ages

Which were before us.
I do not think a desire for significance is sinful. It, like anything else, can be misplaced and misused, but it is a desire which can build pressure and that has energy that can be harnessed to act as a catapult toward deepening a rich relationship with the Lord Jesus Christ. Once again I am turned back from seeing myself as a human "doing" to a human "being." I now see the issue of significance as one that can only find its fulfillment by the marriage of the will of man and the work of the Holy Spirit. It is in the "heart" and not in "doings" that focus is rightly placed. For it is neither cars, nor houses, nor career, nor wealth, nor any other thing that will be carried forward into eternity, save for the heart that God is making new.
I think all the routine maintenance of life has great value — but it is not in "doing it well" that matters. All the maintenance, all the hours, all the labor, serve to remind us of our dependency upon God. Each breath we take is granted by Him who loves us. Each time we slumber, each time we take nourishment, let these be reminders from our Creator, loving whispers to say, "I've got you. I know what you need, because I created you to need. Turn to Me in all things, and rest in Me, because I AM enough!"
If you liked this post, say thanks by sharing it.