Elim's Women's Ministries exists to create opportunities for women to connect with God and one another. Our desire is to grow spiritually while serving each other in love and reaching the lost
Our Women's Ministries team includes Kim Schlomer, Janine Lawrence, Janna Gilli, and Sam Naron.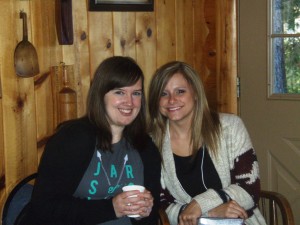 ---
Beth Moore Live Event:
  Beth Moore is coming to Overlake Christian Church in Redmond 
February 9-10, 2018
! The group ticket cost is $59/person. We can order the 10 tickets as soon as we have 10 paid spots filled. The regular price is $79. These events can sell out fast, so get your payment in soon! Registration deadline is Nov. 30. Contact Kim Schlomer to sign up or if you have any questions. And visit the event website for more details.
---
| | |
| --- | --- |
|   | MOPS (Mothers of Preschoolers) is a worldwide ministry for mothers of young children who are adjusting to the joys and challenges of motherhood. We also combine our meetings with the MOMSnext age group, which is mothers of children through 6th grade. We celebrate and encourage one another in every circumstance and stage of motherhood. MOPS is about encouraging the mom, every mom, whether you're urban, suburban, rural, stay-at-home, working, teen, adoptive, special needs, single, or married. Night MOPS and MOMSnext meet on the 1st and 3rd Wednesdays of the month at 6:30 p.m. – 8:00 p.m., offering child care for children newborn-2 years old. Awana is at the same time for children in preschool-6th grade. Day MOPS meets on the 2nd and 4th Wednesdays from 9:30 – 11:30 a.m. We offer childcare and MOPS kids for children up through 5 years old, during our morning MOPS meetings. Click for more information about our group! |
---
Women's Small Groups
Surprise the World by Michael Frost. Tuesdays at 7 p.m. at Kim Schlomer's. Meets every other week beginning January 2nd. Cost of the book is $8. No child care.
Armor of God by Priscilla Shirer. Thursdays 9:30-11:30 a.m. at Elim. Meets every other week beginning January 11th. Cost of book is $20. Let us know if you need childcare.
Self to Lose – Self to Find by Marilyn Vancil. Thursdays 6:45-9:00 p.m. at Cindy Waple's. Meets every other week beginning January 11. Cost is $20. No childcare and limited space available. Examines Jesus' invitation to lose yourself in order to find yourself. Using Scripture, a personality typology, creativity, and spiritual practices, we will grow in our understanding of who we are as God's Beloved, created in His image. Contact Cindy for more information.
Click for additional details on current women's groups.
---