The History of Elim Evangelical Free Church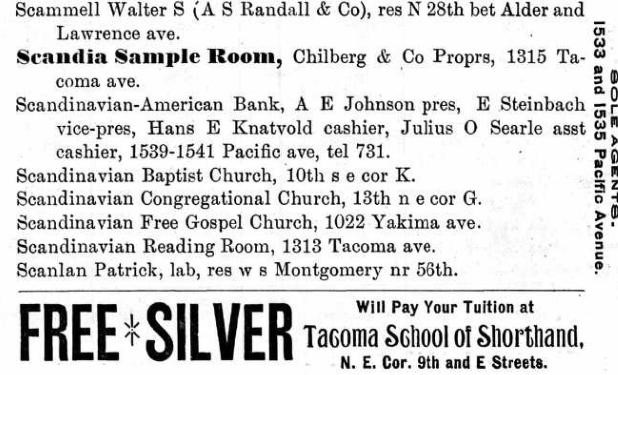 Elim Evangelical Free Church has a humble yet distinguished history.  From all accounts, the beginning of our current church started January 12, 1884, when 16 worshipers gathered in a private home and organized themselves as the "Scandinavian Evangelical Congregational Church of Tacoma."  This date is important, as this was the first church that would later become part of the Evangelical Free Church.  Early pastors included John S. Anderson, Lorentz P. Paulson, and Carl M. Jacobson, among others.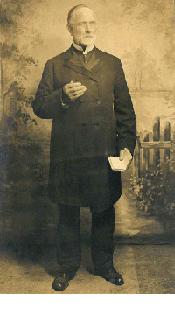 Struggles arose throughout those early years. Records show that financial assistance was requested and received from the Congregational Home Missionary Society. The fellowship purchased and constructed a small chapel on a lot at 1324 South G Street. The church lasted at this location until 1896, when it was sold to the Allen African Church. Services continued to be held in private homes for about eight years, with traveling missionaries and ministers to shepherd the flock. Around 1904 a widowed missionary, Mrs. Christina Henriksen, working around the Puget Sound area, started up the Norsk-Danske Evegeliske Mission. This would lead the way for a reorganization of the church in 1908. This time, the name Elim Congregational/Elim Norwegian Congregational was chosen. The body rented from the Swedish Methodist Church at 1101 South J Street for over a year, then, under the leadership of Rev. Morten Olsen, purchased and built a church building for $5,000 at 1624 South Ainsworth. For a little over ten years, this location served as home for the members. Rev. Olsen held three terms as pastor between 1908 and 1923. Other pastors during this time were Prof. Carl B. Bjuge and Jens Strangeland.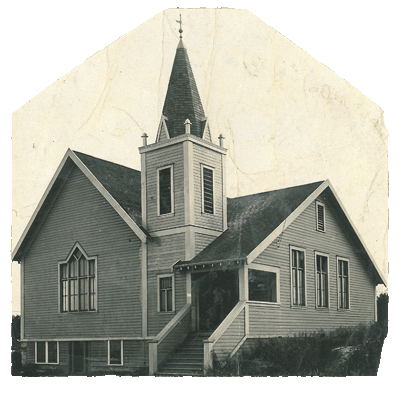 In 1921, it appears the church had some financial difficulties. The Ainsworth property and building were sold and a small corner lot was purchased at 1402 South L Street on October 30, 1921. The building was completed in 1922. Rev. Botlof (Bot) Nyborg took charge of the congregation between 1923 and 1927; Rev. William Glad took over from 1927-1929; and, the longest leadership of the church body to date, Rev. Christopher Myrdall took a term from 1929 until 1952, when illness forced him to step down. Rev. Myrdall passed away in January 1953. However, during Myrdall's tenure, the two Free Church Associations—Norwegian-Danish Evangelical Free Church and the Swedish Evangelical Free Church—merged together, and Elim joined the consolidated Evangelical Free Church of America.
Rev. Martin Linnerud took charge from 1953-1960, and after forty years of use, the church building and small lot location became increasingly inadequate. In 1962 a larger, modern building was constructed at 5012 North 14th Street. Rev. Alan K. Inglis served his first term during this time from 1961 to 1967. An education wing was built in 1968. Several short-time lay pastors took up leadership throughout the late 1960s and early 1970s. By 1973, church membership was declining. The church immediately across 14th from Elim, Central Bible Church, applied and was granted membership into the EFCA. Decisions were made to liquidate the 14th and Orchard property, place the money into trust funds, and temporarily merge with Central Bible with the intent of acquiring property on Puyallup's South Hill to minister to the fast-growing community.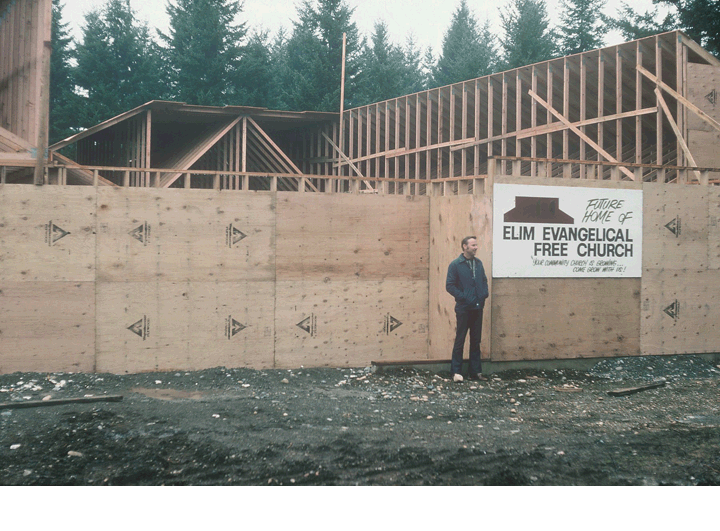 In 1975 two old Elim families as well as seven new families, including the Raths, Swansons, Dabbs, Yottys, and Enarsons, were instrumental in Elim's survival by acquiring property at 128th and 94th. Soon construction began on several duplexes (immediately behind the present-day playground) used to help fund the construction of the main sanctuary building. During the construction of the church, services were held in the garage of one of the duplexes. Rev. C. Edwin Enarson would be the first pastor until 1976.
Rev. Alan K. Inglis would serve a second term from 1976 to 1980, Rev. Dale Amundsen in 1980-1984, and Rev. Dale Swanson in 1984-1994. Our current pastor, Rev. Martin Schlomer, has been ministering at Elim since 1994, and Associate Pastors Brian Sharpe and Nathan Champneys have since joined the staff.
Names of Elim
Scandinavian Free Congregational Church, 1884-1893
Norwegian Congregational, 1893-1896
Norwegian-Danish Evangelical Mission (Norsk-Danske Evegeliske Mission), 1903-1908
Norwegian-Danish Free Church, 1908
Elim's Evangelical Free Congregational, 1909-1922
Elim Tabernacle, 1922-1940s (used in conjunction with Elim NFC)
Elim Norwegian Free Church (Elim NFC), 1922-1950
Elim Evangelical Free Church, 1950-present
Elim's Locations and Buildings
Various private homes or rented spaces, 1884-1888
1324 G Street, 1888-1896 (paid $500 for lot and small chapel)—demolished
1612 S Tacoma Ave, 1903-1904 (mission)—demolished
1507 S 11th, 1905-1907 (mission)—demolished
1101 S J Street, 1907-1908 (rented space from Swedish Methodist Church)—building still stands
1624 S Ainsworth Ave, 1908-1921 (paid $5,000 for two lots and bldg.)—demolished
1402 S L Street, 1922-1961—building still stands
5012 N 14th (14th and Orchard), 1961-1973—building still stands
1414 N Huson, 1973-1975 (merged with Central Bible)—building still stands
9421 128th St E, Puyallup—1975-present
Elim's Pastors and Missionaries
John S. Anderson, 1884
Lorentz P. Paulson, 1884-1893
Cecelius O. Torgeson, 1889
Carl M. Jacobson, 1893-1895
Christina Henriksen, 1903-1908
Morten Olsen, 1908-1912 (1st Term)
Carl B. Bjuge, 1912-1913
Morten Olsen, 1913-1916 (2nd Term)
J.J. Petersen, 1917
Jens Strangeland,  1917-1918
Morten Olsen, 1918-1923 (3rd Term)
Botlof (Bot) Nyborg, 1923-1927
William Glad, 1927-1929
Michael Gimse, 1929
Christopher Myrdall, 1929-1952
Martin Linnerud, 1952-1960
Alan K. Inglis, 1961-1967 (1st Term)
Arthur Jensen, 1967-1968
Elmer Olson, 1968-1970
Alan Colton, 1971-1973 (later served as Chaplin on USS Fox)
C. Edwin Enarson, 1975-1976
Alan K. Inglis, 1976-1980 (2nd Term)
Dale Amundsen, 1980-1986
Dale Swanson, 1986-1993
Martin Schlomer, 1994-present